Have you heard of the Beauty Rebellion Project yet? If you are into cruelty-free beauty you may already be a part of this movement! What is the Beauty Rebellion movement and who's leading it, you might ask? The Beauty Rebellion Project is a group of stylish, young conscious consumers who understand that true beauty is cruelty-free. They rebel against the traditional ideas of skin care, hair care and cosmetics and have made it their mission to spread the word about
new and established cruelty-free beauty brands through fun events and hip venues throughout Los Angeles.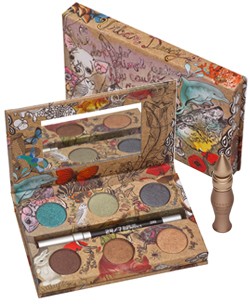 Keeping with a cruelty-free theme, those who attend one of these hip events can expect to enjoy cocktails, vegetarian cuisine, goody bags with cruelty-free products and of course amazing support from the droves of beautiful people who support this amazing movement! The first rebellion event will be in August 2010. For the upcoming event, some of the MANY cruelty-free sponsors include: Aveda, Dermalogica, DermaDoctor, Earth Natural Essentials, InStyle, Manic Panic, Mountain Girl Soap, Naturopathica, Sibu Beauty and Urban Decay. Urban Decay is sponsoring a full-sized vegan palette for every goody bag! Many thanks to Jen Mathews (founder of the popular beauty blog, My Beauty Bunny) and The Beauty Rebellion project for bringing attention to this cause.
So, do you want to go to a cruelty-free beauty party in Los Angeles? Sign up for their mailing list and JOIN THE REBELLION!