Get That Ooh-La-La Factor Now
The Revival of 1960's French Riviera Fashion for Spring 2011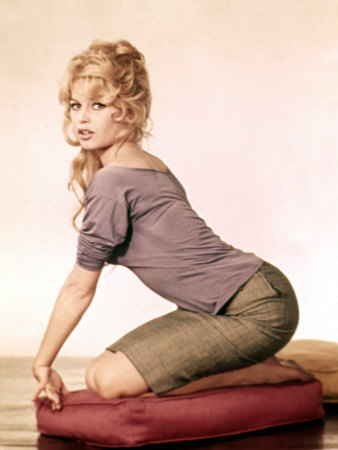 Ladies, I am so lovin' what I am seeing appear on some of the runways for Spring 2011, particularly this spring's Christian Dior creations.  He's bringing back that immortally coquettish and always chic look of Bridgette Bardot.  Whether Ms. Bardot was wearing bermuda shorts or running down the beach in Bermuda itself in a retro bikini, she always looked perfect.  But, what's more, the breezy fashion of the French Riviera that Bardot made famous projects an image that any woman can emulate; the image of effortless confidence, cool breeziness, all mixed in with a dash of the feminine gamine.  Here are my favorites from the Christian Dior 2011 Spring Resort Collection.
What I really love about this collection is that it will be easy to find equivalent pieces to what is seen on the runway without breaking the bank.  I know that I for one have Christian Dior tastes, but I am certainly lacking in a budget that would accommodate these tastes.
Here are some pieces that I have found that certainly have the same spirit as these beautiful clothes without the hefty price tag.  I have found pieces with classic tailoring and small coquettish details that set them apart from other pieces of the same style. All of these pieces have that certain je ne sais quoi that makes them of so unique.  Enjoy!
Dame Judy Trench – Mod Cloth $89.00
Stylish Teachings Blazer – Mod Cloth $49.00
Hit the Rose Coat – Mod Cloth $84.99
Vintage Romper – Mod Cloth $99.00
Lines and Dots Romper – Mod Cloth $39.00
Pas de Trois Skirt – Mod Cloth $64.00
Car Cruise Pants – Mod Cloth $104.99
Peggy Blue Jeans – Mod Cloth $119.00
France-tastic Sweater – Mod Cloth $34.99
My Tie Top – Mod Cloth $32.99
Meet Me At the Aquarium Cardi – Mod Cloth $49.00
Fly the Imaginary Skies Sweater – Mod Cloth $54.99
Dress for Dinner Cardi – Mod Cloth $114.99
Shop MOD at ModCloth.com
Rare mod, indie & hard-to-find
women's clothing for less!
www.ModCloth.com