Once again, we're having a rainy, crappy, dreery day here in New England. What else is new? Well, at least it's now snowing… for now…
I'm hanging out in a Gap sweatshirt and Old Navy sweatpants… Super classy right?
If you are having a similar day, just hanging around the house being frumpy and bored, check out some of the latest posts on our favorite fashion blogs!
First off, I'm absolutely loving that union jack sweatshirt in the middle picture below… that is super cute!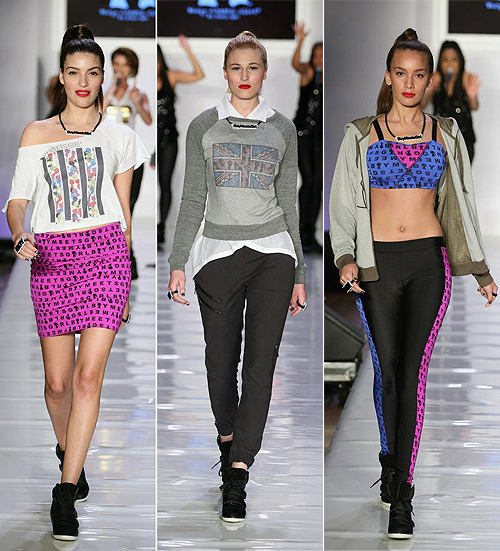 TheFind spotted on NYFW runways the latest collection from Stacy Igel's Boy Meets Girl Fall 2013 Collection,we spotted slouchy sweatshirt-inspired tees, graffiti-scrawled jackets, plenty of poppy prints, and edgy layering pieces galore!
Couture In The City answers your questions about celebrity jewelry that you hadn't thought to ask!
Be Voguish dishes on who looked pretty in pastels on Oscar's red carpet.
A Few Goody Gumdrops wonders if Emilio Pucci's Dragon Wedges are worth $4,928? I'm thinking no…
Shopping and Info is loving Jennifer Anniston's red Valentine gown from Oscar night!
Girls Talkin Smack is scooping on the eight biggest fashion failures from the 2013 Oscars.
What's Haute wants you to enter the boohoo GlobalStyler contest to win the ultimate trip to your dream fashion destination!
And don't forget to enter our great giveaways this week!!