Mutsy strollers are on Billion Dollar Babes
for 70% off Monday 10/26/2009 and Tuesday 10/27/2009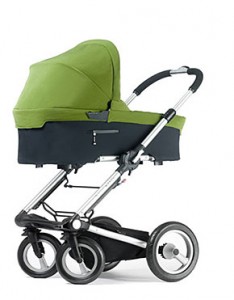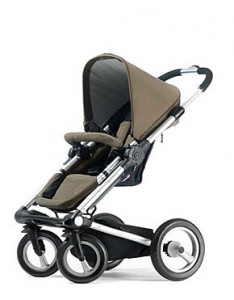 Click here to join Billion Dollar Babes and use coupon code BAM1026 $10 off purchases of $100+.
Billion Dollar Babes holds three high-end designer sales per week, each lasting 48 hours and featuring discounts of up to 85%. You must join to shop the sales, but membership is free and by invitation only. You can join right now through our invitation. Click here to join!
I don't leave home without my Mutsy 4Rider Light Stroller. You wouldn't think that there would be a huge difference between a cheap Graco stroller from Wal Mart and a nice high-end stroller, but WOWEEE! HUGE difference. Bumps that once shook your poor infant into a coma seem like fluffy clouds passing by. It pushes sooooo easily and effortlessly, plus the handles are adjustable and putting it together is totally intuitive.
It's very easy to fold up and take with you in the trunk of your car. I really love mine and now that I've had and used such a fantastic stroller, I have no idea how I lived without it. It really is indispensable. The only thing missing from this stroller is a cup holder. But it's so easy to push with one hand, that it's absence doesn't bother me too much.