We've been wanting to cut the cable and cancel our plan with DirecTV for over a year now. They've removed stations we wanted to watch and then told us we had to pay extra to get them back and our bill just keeps increasing all the time with all these nickle and dime fees they tack on. I'm so sick of it! How can they raise the rate of your monthly service like that, without your permission or even notifying you?! Enough is enough. I just looked at our bill for last month (May) and we had to pay them over $130!!! That's insane, right?! We are literally on the cheapest monthly plan that allows us to access the channels we watch the most like Disney Junior, PBS Kids, Nick Jr, Sprout, HGTV, DIY Network, The History Channel, The Discovery Channel and Syfy.
I'm just so done with this.
So I started looking into other options like Streaming TV and HDTV antennas. My brother in law has been telling me for over a year that we should get a Roku, but I was unsure if that was the best choice for us. There are so many options out there, I found it confusing to even research. That's probably the biggest reason why we still have DirecTV! If someone could just give me a clear answer on my options, I could make an informed decision and just go for it!
Thankfully, I heard about Walmart's Cut The Cable Event
!
Walmart is making it easier than ever for people like me to cut the cable and save money with streaming tv options. Did you know that the average cable subscriber gets around 178 channels, but they only watch about 17 of them? Yup, that sounds like us! Chances are you are in the same boat too and are probably paying for more channels than you really need, just to get the channels you want.
Enough of this nonsense, already. Why should we pay a huge monthly bill to get a ton of stations we don't even want? It's almost as screwed up as health insurance!
Jake from Caelum agreed "Cable companies charge an extortionate premium for their service and add-ons even more, while if you know what you are doing online you can watch anything, it just takes a bit of learning!"
Doesn't it make a lot more sense to pay only for what you want to watch so you can make your budget stretch further? We shouldn't have to sacrifice our eating out budget just to be able to watch a little TV in the evenings.
I thought it was going to be complicated and costly to make the switch, but actually I found out that there are only a few things you really need to get started.
How to cut the cable:
1. First, check out Walmart's Cut the Cable calculator to see how much your current cable or satellite service costs in comparison to the cost of broadband internet service and the individual streaming services you want like Netflix and Hulu.
2. Next, pick your jaw up off the floor. We know how shocking it is to find out how much money you've been wasting on cable. Now that you've figured out how much you will save by cutting your cable service, call those robbers up and cancel!
3. You may want to upgrade your wireless router, depending on your internet service provider. Our ISP provides us with a modem and router combo unit for free.
4. If you already have a Smart TV, move on to step 5. If you don't have a smart tv, check out Walmart's selection of premium Smart TV brands at prices you can actually afford. Smart TVs are the fastest, easiest way to get plugged in to the top digital streaming services without the need for additional devices like a Roku.
5. Decide which streaming services will work best for you and your family. There are so many to choose from so make a list of your must-have channels you can't live without and then see which streaming services offer the most bang for your buck. After looking at a list of the channels and services, I think that PlayStation Vue will be the best choice for us.
If you absolutely MUST have your local news and sports channels, then consider a Digital HDTV antenna. They are easy to install and set up. You'll be amazed how these next generation antennas will pull in your local broadcast channels in that crisp high definition you've learned to love from your cable or satellite provider.
If you really like watching movies, you should check out a streaming device like the Roku or Chromecast. They come fully packed with channels and streaming services that your Smart TV might not include. Remember, the beauty of these streaming services is that you can drop them if you just aren't watching them without huge cancellation fees or penalties.
My husband was just telling me that we should get HBO Now so we can binge watch Game of Thrones. I haven't seen any of the series yet and my husband insists I must start watching it from the beginning. (I have NO idea what I'm in for!) He said that a friend of his signs up for HBO Now when the new season starts and then they cancel when the season ends so they are saving money during the months when GoT isn't airing. Sounds like a great idea to me!
Walmart has everything you need to make the switch. From Smart TV's and high tech routers, to all the hot Streaming Devices you could want like the Roku, Chromecast, Amazon Fire Stick and Apple TV.
Streaming Devices To Consider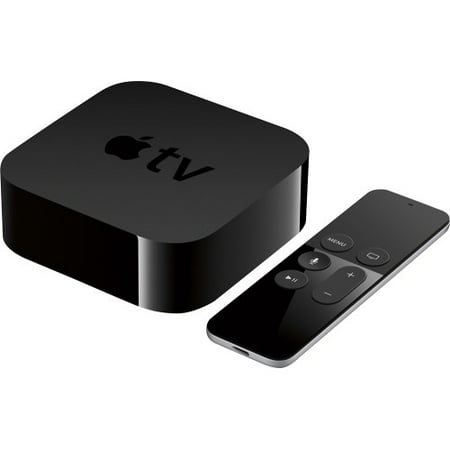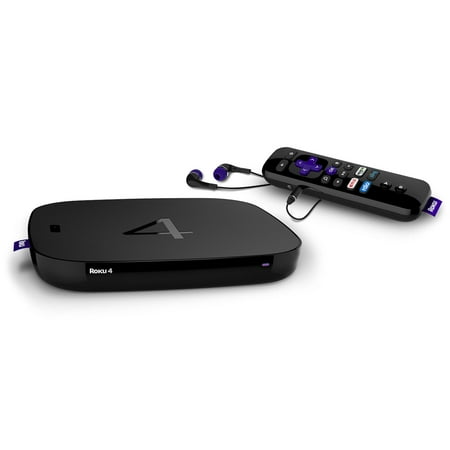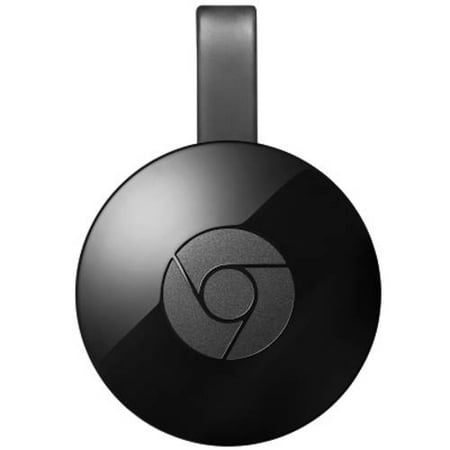 After checking out all the streaming devices, I think I've narrowed it down to Roku 4 or Apple TV. Not sure which ones to get yet though. I'm open to suggestions if YOU have any experience and I will update you on my decision later as I embark on the journey to cut the cable!
Check out these Streaming TV Bundles at Walmart.com!
. You can save big by getting a bundle and that makes it easier than ever to make the switch and cut the cable!
So are you ready to
Cut The Cable
and save some money on your home entertainment?! I think I'm ready to take the plunge. Won't you join me?
From individual products, to savings on popular bundles, you can finally ditch the cable and save some serious cash. Check out Walmart's Cut The Cable Event at Walmart.com
to find everything you need to make the switch!