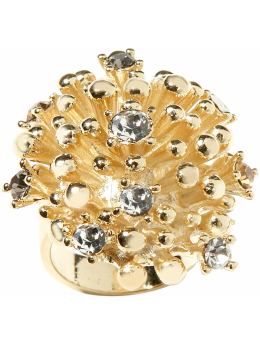 Isn't that a gorgeous ring? Well, now every mom in the country is going to want that gorgeous Banana Republic Sparkle Ring in Gold
because famous Mommy Blogger Dooce has it.
The gorgeous and ever popular Heather Armstrong is on her book tour for It Sucked and Then I Cried
, (which I admittedly just bought this week…) and she's sporting this lovely ring for the occasion.
And now I have to have it…
All you Dooce fans out there, leave a comment and share what you love about her!