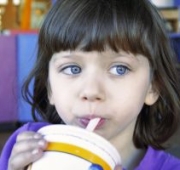 Are you worried that your kids are getting too much sugar in their snack foods? Are they buzzing around like little Indians after snack time from all the artificial sugars in their treats?
Did you know that most snacks and drinks contain high levels of fructose corn syrup? "Yeah, what's the big deal?" you're thinking. Um, huge, big, fat hairy deal!
Here's why…
"In case you forgot, or never knew in the first place, the number one source of calories in the US is high fructose corn syrup. Let me say that in different words so you more fully appreciate the impact of this fact. Remember that fat has 250% more calories than sugar, but even with this major disadvantage, the food that most people get MOST of their calories from is sugar from corn, primarily in the form of soft drinks." [more…]
Source: Mercola.com
So now that we've scared the holy bejeezers out of you, we're going to tell you about a snack for your kids that's not only FCS-free, but it's healthy for them too!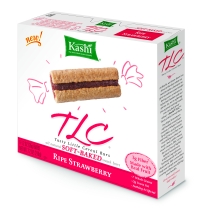 Enter Kashi TLC Cereal Bars
The new, all-natural TLC™ cereal bars feature Kashi Seven Whole Grains & Sesame® blend, soft-baked around a filling made with real fruit. Available in three tasty flavors — Ripe Strawberry, Baked Apple Spice and Blackberry Graham — not only are these breakfast bars sweetened naturally, but they contain 11 grams of whole grains, three grams of fiber and two grams of protein. What more could you ask for?
The Fashionable Bambino is loving the Ripe Strawberry flavor but they are also available in Baked Apple Spice and Blackberry Graham. I think I'm going to pick up a box of each at the grocery store this weekend to try them out!
These bars are available at nationwide health and grocery retailers and costs about $3.79.