Here, for you cheap, um, excuse me–frugal fashionistas out there here is a simple, yet very stylish outfit seen on singer Jewel.
Here are a couple of inexpensive picks I found for the dress
Rib Knit Dress at Wet Seal for $14.50
---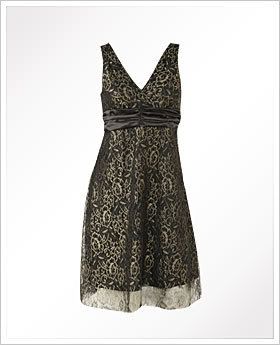 Tie Back Lace Dress at Wet Seal for $14.50
---
---
I love how one simple item of an outfit can make it stand out without any other accessories. She does this here with these amazing zebra shoes.
Here are some affordable selections:
Dollhouse Zebra Print Stilletos at eBay for $24.99
---
Zebra print peep-toe heel at GoJane $23.99
---
So, there it is a fashionable outfit without being too trendy for under $50!