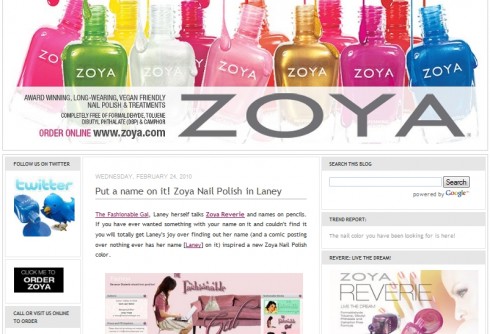 We are so pleased to announce that renowned nail polish company, ZOYA, named one of their new nail polish colors "Laney" after Laney Knapp, the Managing Editor of The Fashionable Gal!
Zoya blogged about the entire story on their blog as well as notified their nearly 8,000 fans on Twitter and their 3,500+ fans on Facebook.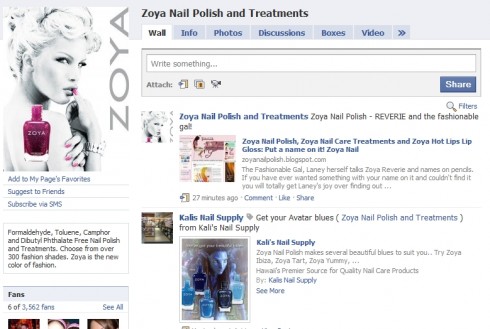 This is super exciting for Laney and we are so happy for her! It's always cool to have something named after you, especially when it's from your favorite nail polish brand!!!
Purchase the new ZOYA color "Laney" for $7 >>
Enter The Fashionable Gal's ZOYA GIVEAWAY!!!