I was surfing through the Free People website considering blowing what is left of my non-existant holiday budget, when I decide to click on the Wee People tab to see what they offered to the tot set.  I was pleasantly surprised at the adorable selections of toddler size clothing.  Most of their offerings are available in size 2 through 6x, and just like the grown up styles, they are layerable, free flowing, and have a wonderful bohemian vibe.  I love this outfit: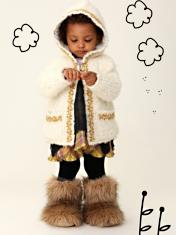 The boots are fantastic!  Doesn't this outfit make you want to go window shopping in a snowstorm!  The clothing is on the pricey side, but if you have a special occasion, or if your child (like one of mine) locks on to one particular outfit and wears it to death, you will find some good work horses in the collection.
And if you like the whole mother/daughter outfit thing, you can find similar pieces to pull together a matchy-matchy look: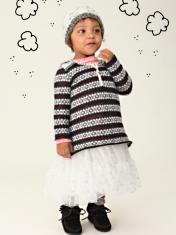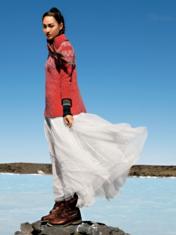 I have never seen any of the Wee People selections at Free People stores on in department stores, so you may be only able to buy Wee People on line at Freepeople.com
Free People are giving away a shopping spree!
One lucky winner will win the contents of their Wish List; up to $1000!