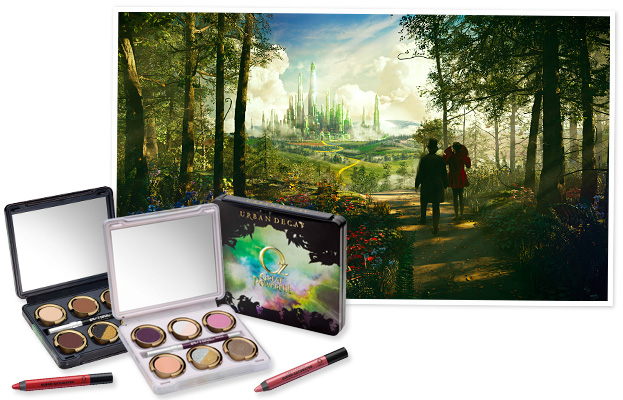 I know I'm not the only one that is excited to see the new Disney movie Oz The Great and Powerful. The commercials have been on practically every station and I am just so excited! I can't wait to see the movie!!
Making anticipation worse, Urban Decay just introduced the Glinda and Theodora Palettes inspired by Disney's Oz The Great and Powerful movie!!!!
Urban Decay first partnered up with Disney back when Alice in Wonderland came out in 2010 and the Alice in Wonderland Palettes sold out within days. I suspect these palettes will be JUST as popular!!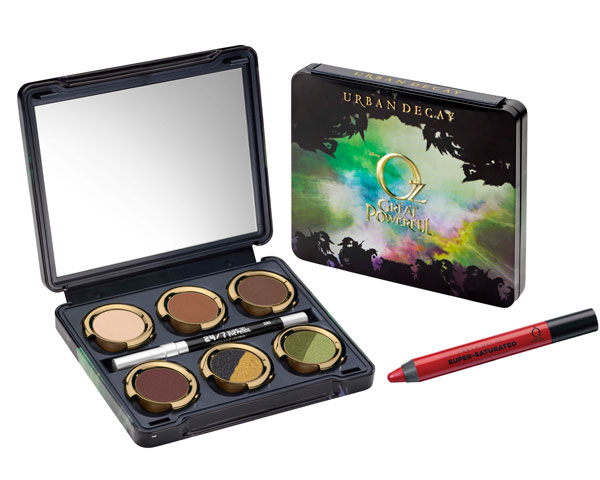 Urban Decay had the genius idea of making these limited edition palettes with the Build Your Own Palette feature inside each case so you can keep reusing the package forever and just switch out the shades whenever you want.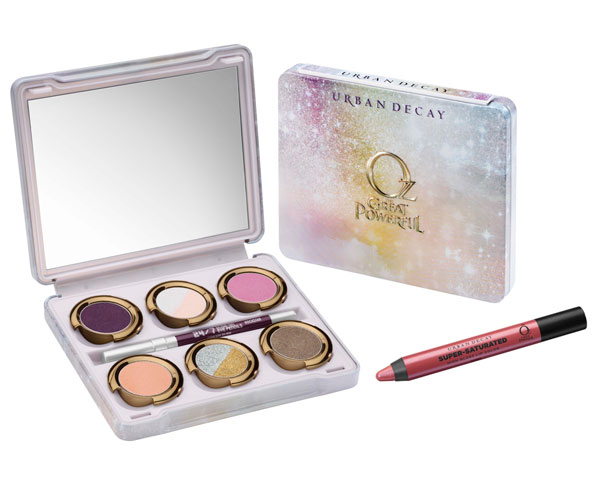 Each utterly adorable palette features 8 exclusive eye shadows, a clever "get the look" card that features a look from the character, a travel-size 24/7 Eye Pencil and a full-size Super Saturated Lip Color that is absolutely stunning (and addictive I might add!).
Each palette retails for just $49 and can be purchased online at urbandecay.com or sephora.com and in stores now.
Hurry and get yours before they are sold out!