I have to come out of the closet……..I'm a ebay-aholic. I love ebay. I love to get name brand clothes for really, really cheap. I've spent about $40 today, but got 4 things, so I suggest you hop over to ebay.com and check out some of the deals I have found on the latest trend Winter Yellows.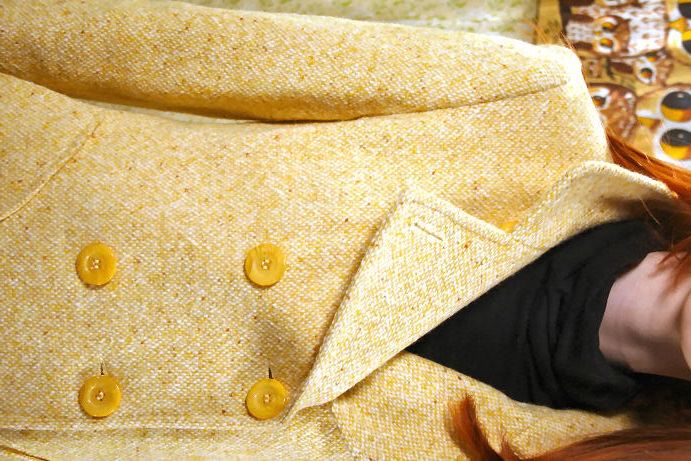 Small Vintage Jacket currently @ $9.99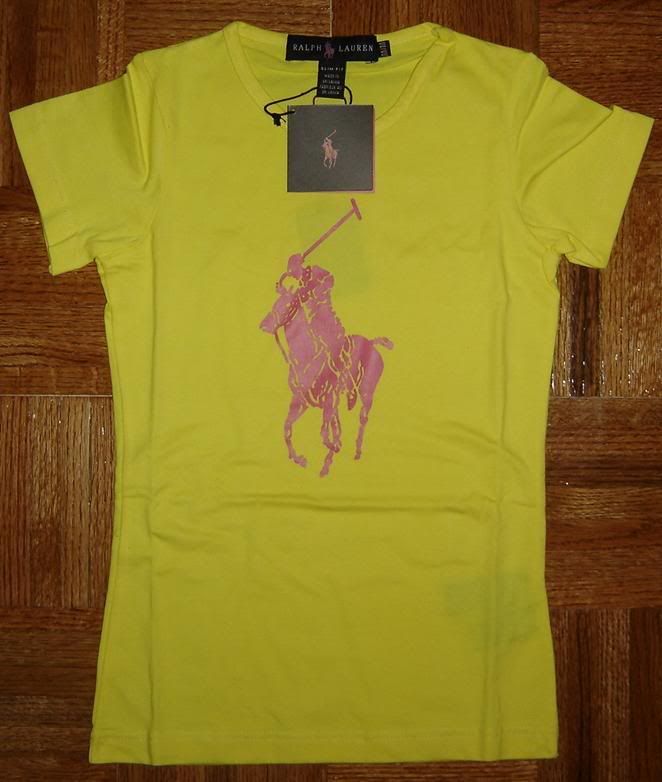 Preppy Ralph Lauren Shirt currently @ $6.99-Multiple Sizes!
Yellow Hobo Bag currently @ $21.95
Yellow Cap Buy It Now for $12.99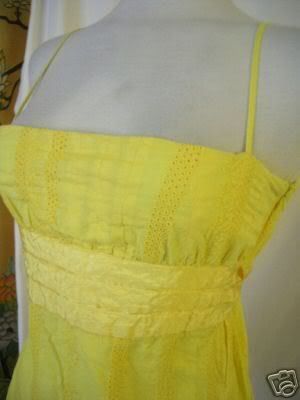 Eyelet Cotton Tank currently @ $7.99
*DISCLAIMER*
Remember, these are auctions, so there is always a risk involved. Be safe on ebay by checking user feedback and determining whether or not you feel safe purchasing items from a seller. I have had nothing but good luck on ebay and wished that everyone had the same luck, but I feel the need to warn everyone!