Now that the cold weather has officially arrived, I have been searching and searching for the "perfect" black pocketbook. An everyday bag. When looking for a pocketbook I have my check list of criteria that has to be met (in no particular order).
1) Stylish – Is it Fashionable?
2) Size – Can I fit everything in it?
3) Compartments – Will it help me to be organized? (note – this has never EVER happened. I don't think it's the pocketbooks fault.)
4) Price – This is up to the individual. Some people are okay with spending a LOT of money on a purse. I am not in that category since I tend to use the same pocketbook over and over and by the end of the season it looks like its been dropped in a puddle and stomped on.
I have NEVER owned a pocketbook that I absolutely loved. I've liked the bags I have owned but have never found a purse that I truly LOVE. That is until now. I finally found a bag that I really love.
Here is a photo of the bag that I MUST have. I found it at Macy's and I AM going to buy it since it's on sale (Yippee!!).
The Tignanello Perfect 10 Studded Shopper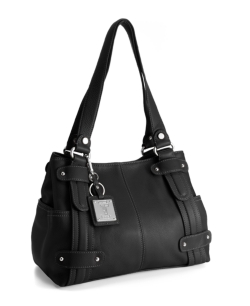 Here is another pocketbook I really like. It's by Michael Kor's – Michael Kor's "Brookville" Drawstring Tote.
Check out this collection of Nine West Black Bags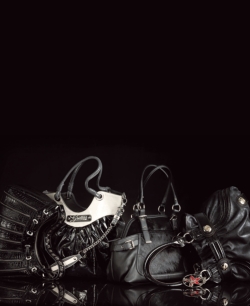 The options can be overwhelming – if you find something you love. Grab it and run!!