I have been checking out the looks from the runways during New York Fashion Week for Fall 2007.
This look here comes from the 3.1 Phillip Lim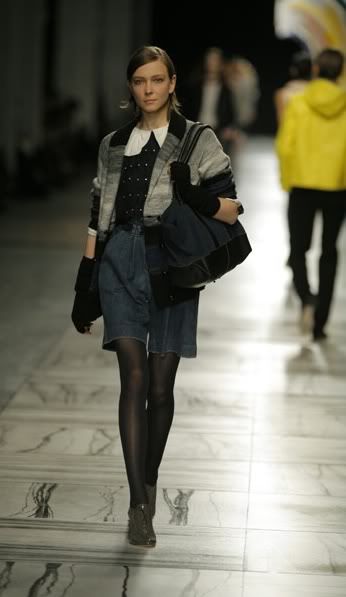 The men's wear look is coming back in a big way. I love how this looks feminine without feeling too girly.
Here is my take.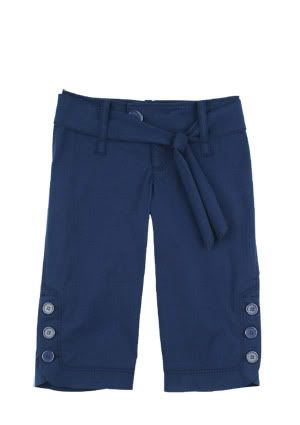 So I think this outfit could be worn from now until it starts to get really hot! Then it can be remade again into something new for Fall! It's not even Spring and we're already talkin' 'bout Fall!