Give the Perfect Gift with May Design's
New Radiant Orchid Collection for Spring 2014!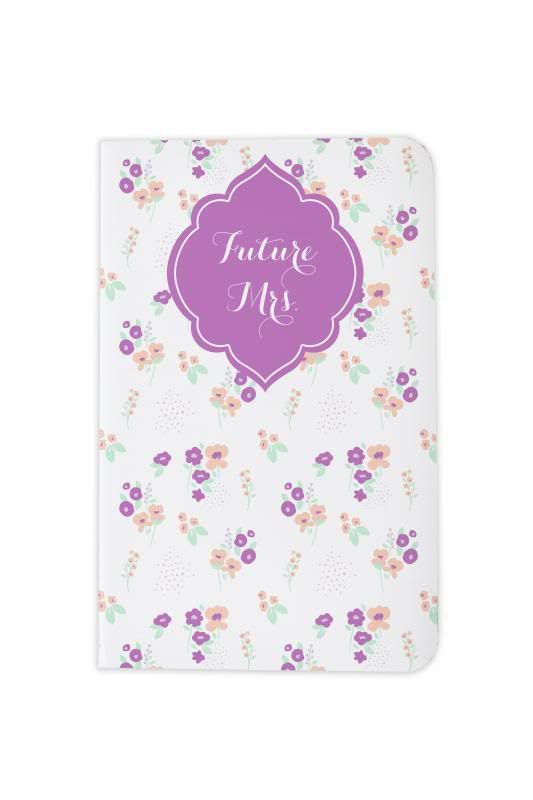 Tomorrow is the first day of Spring! What better way to welcome the promise of warmer weather than with this season's hottest color, Radiant Orchid!
May Design's new Radiant Orchid Collection is vibrant, colorful and would make a charming gift for anyone! Think ahead to Mother's Day and Easter!
You can stay organized with May Design's fresh and feminine prints in a happy pop of purple. With design names like Bike Ride, Wild Flower, and Swan Lake, these cute notebooks, cards, and diaries make the perfect gift for anyone looking for a dose of Spring.
From notebooks to cards, every aspect of May Designs is customizable, which includes adding a fun array of elegant monograms and novelty cover patterns. Each May Designs notebook offers a choice of useful inside pages ranging from agendas and journals to grocery lists and budget planners, all neatly clad in soft canvas covers.  Plus, May Designs individually stitches down the spine of each book for not only an eco-friendly binding solution, but a more durable, water-resistant canvas cover that can easily withstand being dropped or squished.
I think her designs and products are adorable and would make a great gift for anytime of the year like a birthday, baby shower, wedding gift, graduation present or for holidays like Mother's Day and Easter.
Get FREE Monograms on all books and notes until March 23rd! No coupon code needed!
Visit www.maydesigns.com to browse the collection!
ABOUT MAY DESIGNS
Mica May, the Mompreneur behind May Designs, made the switch from designing logos and websites to running a multi-million dollar stationery company, May Designs. On a whim, she started creating notebooks with patterns and useful inside pages, and within four years, she had not only had three children but had built the company into what it is today, a nationally recognized brand!