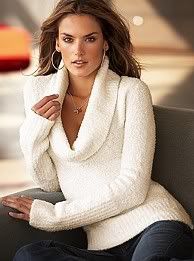 I was browsing around online trying to find what to spend my Christmas money on when I stumbled upon this beautiful sweater from Victoria's Secret. This one is on sale for $39!
Go check out more deals!
Check it out and find a great deal on a sweater to keep you warm for the rest of the winter!