If you aren't shopping the Gap this year for Christmas (or any Christmas for that matter) you are missing out. Every time I stop in there this time of year I just fall in love with their simple classic designs that make the Gap the one stop shop for Christmas gifts. I did quite a bit of shopping there with Black Friday and Cyber Monday sales… what I got I can't tell you in case there are any of my recipients out there! The Gap has compiled a fantastic gift guide with everything coming in at $30 or less! What a deal!
Check out my faves…

Women: GapBody scented wax candle – winter spice


I can not rave ENOUGH about these candles, I buy one every year and burn it well through the winter months. It smells both wintry and Christmasy and lasts so long. You are probably thinking, a candle from a clothes store? Trust me, Gap has put these candles out for YEARS and I just love them! They are perfect gifts for children's teachers, neighbors or even your hairstylist!

Men: Leather gloves – brown


These gloves are a great gift for any man on your list… dad, husband, uncle or the weird guy in the next cubicle whose name you chose in the office Secret Santa game.

Women: Striped leg warmers – heather lamb white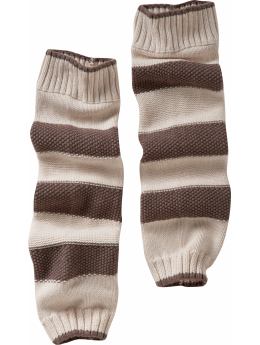 Legwarmers don't mess around. They keep you extra warm with ease and are becoming so trendy these days. Sport them sticking out of your Uggs, around the house, or over your legs while your feet are bare in heels (I for the record, use them all three ways – I LOVE legwarmers!!) Perfect for your babysitter, your sisters, your girlfriends and you!